The ADAPT Community is run on a platform called Discourse. Android users can download the Discourse app and sign in to their ADAPT Community accounts. The app provides:

Real-time push notifications
At-a-glance topic stats
A central spot to view all notifications, unread counts, and new counts
Uses Safari or Chrome as the website browser. No need to log in again
Download for Android
After you download the app to your phone, follow these steps to complete app set-up:
1. On your phone, go to https://my.kresserinstitute.com/login/ and log in to the Academy.
2. In the Discourse app, tap "Add Your First Site."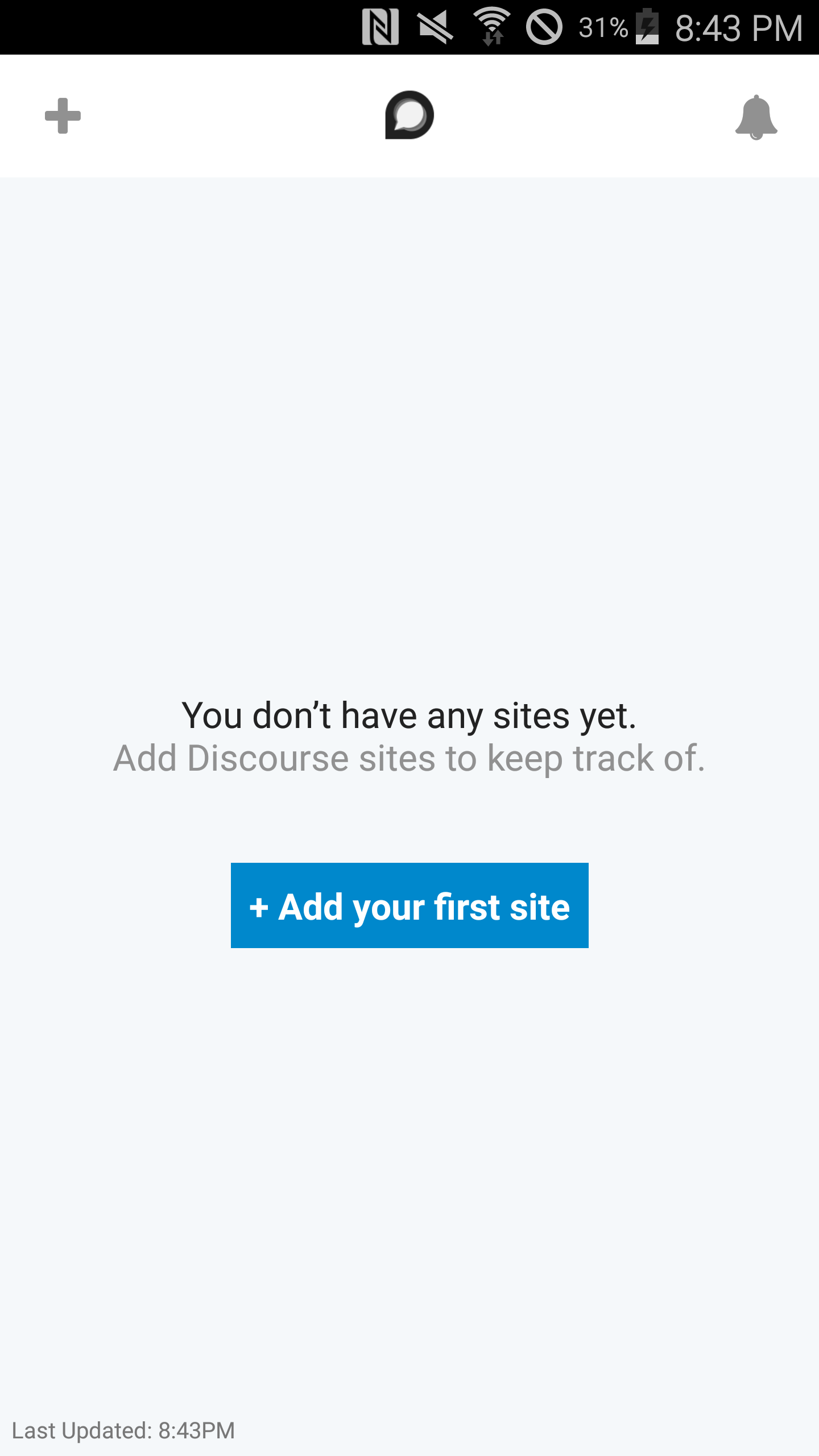 3. Enter the URL: https://community.kresserinstitute.com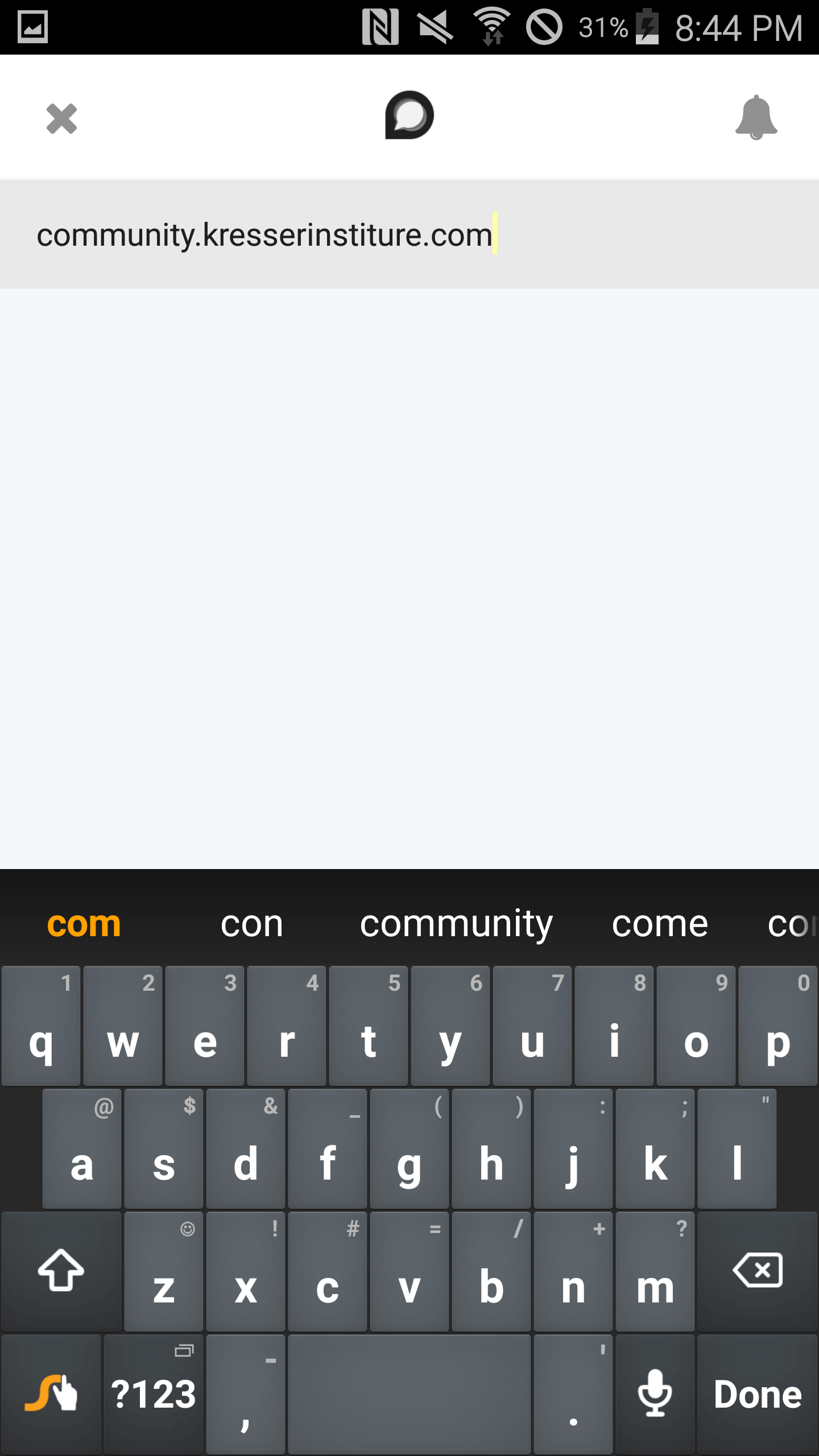 4. Tap "Connect" when you see our name and logo appear.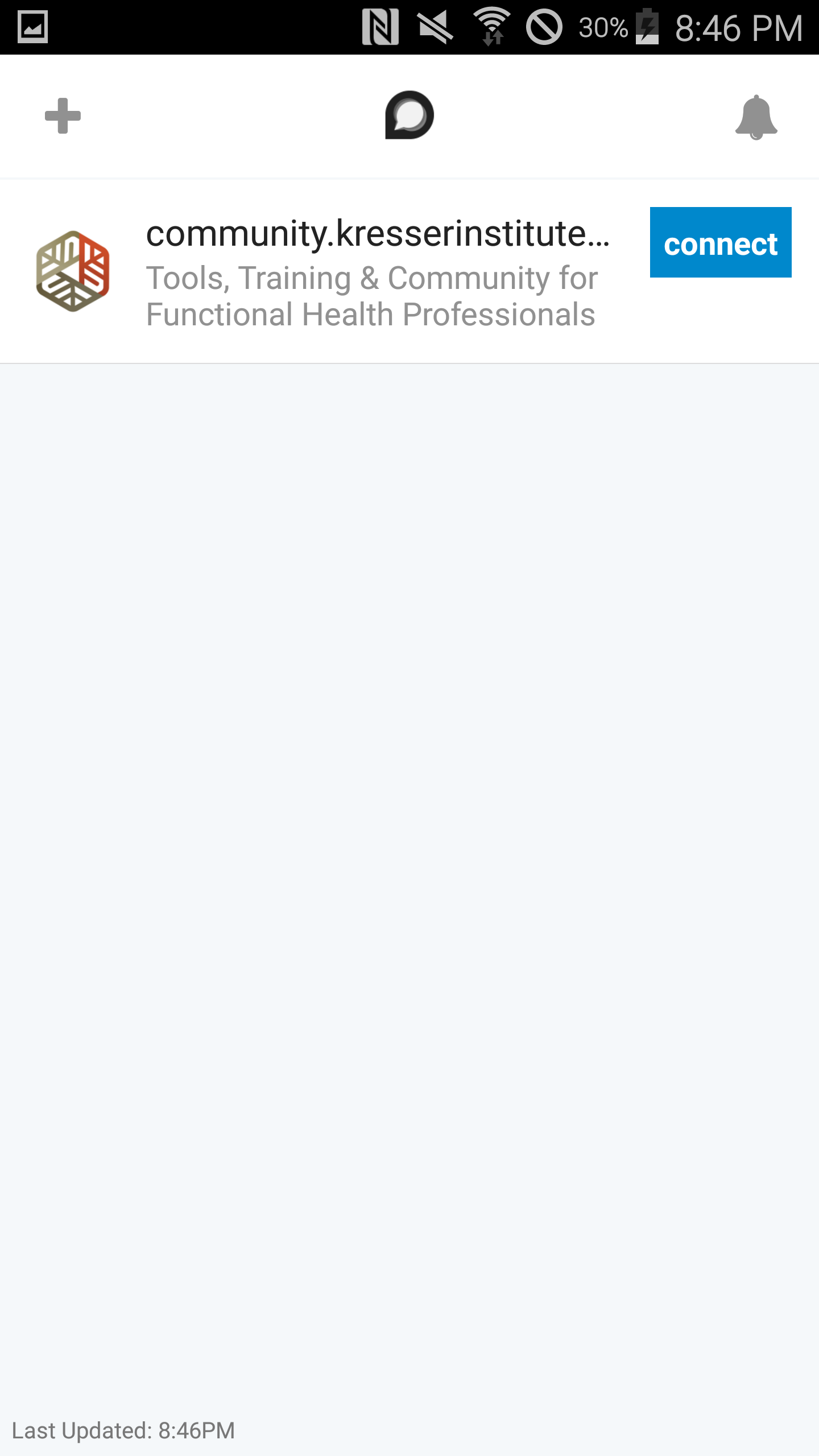 5. Authorize Discourse to access your ADAPT community account.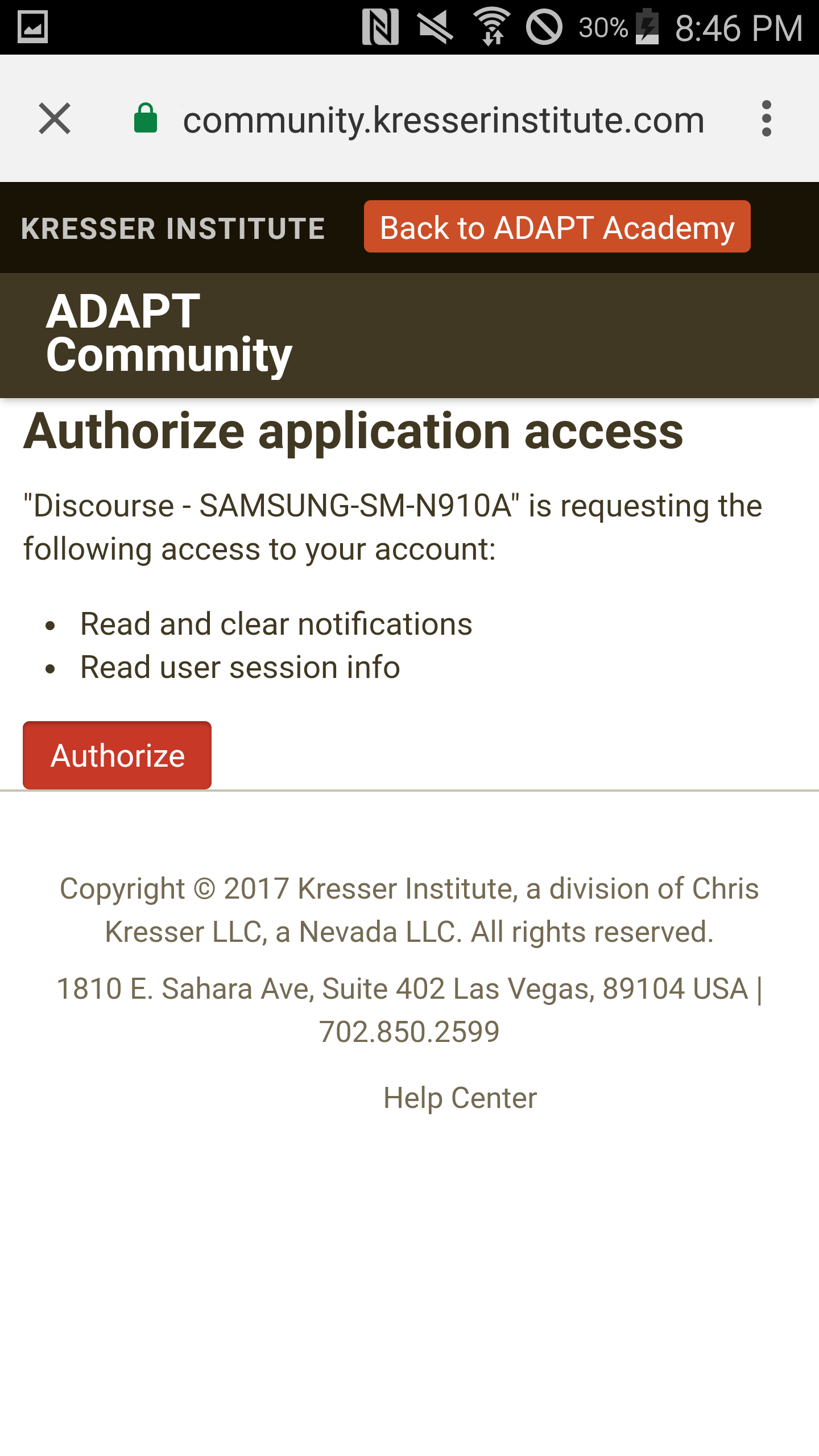 6. Once you've authorized the app, you'll be able to access the forum on your phone through the Discourse app!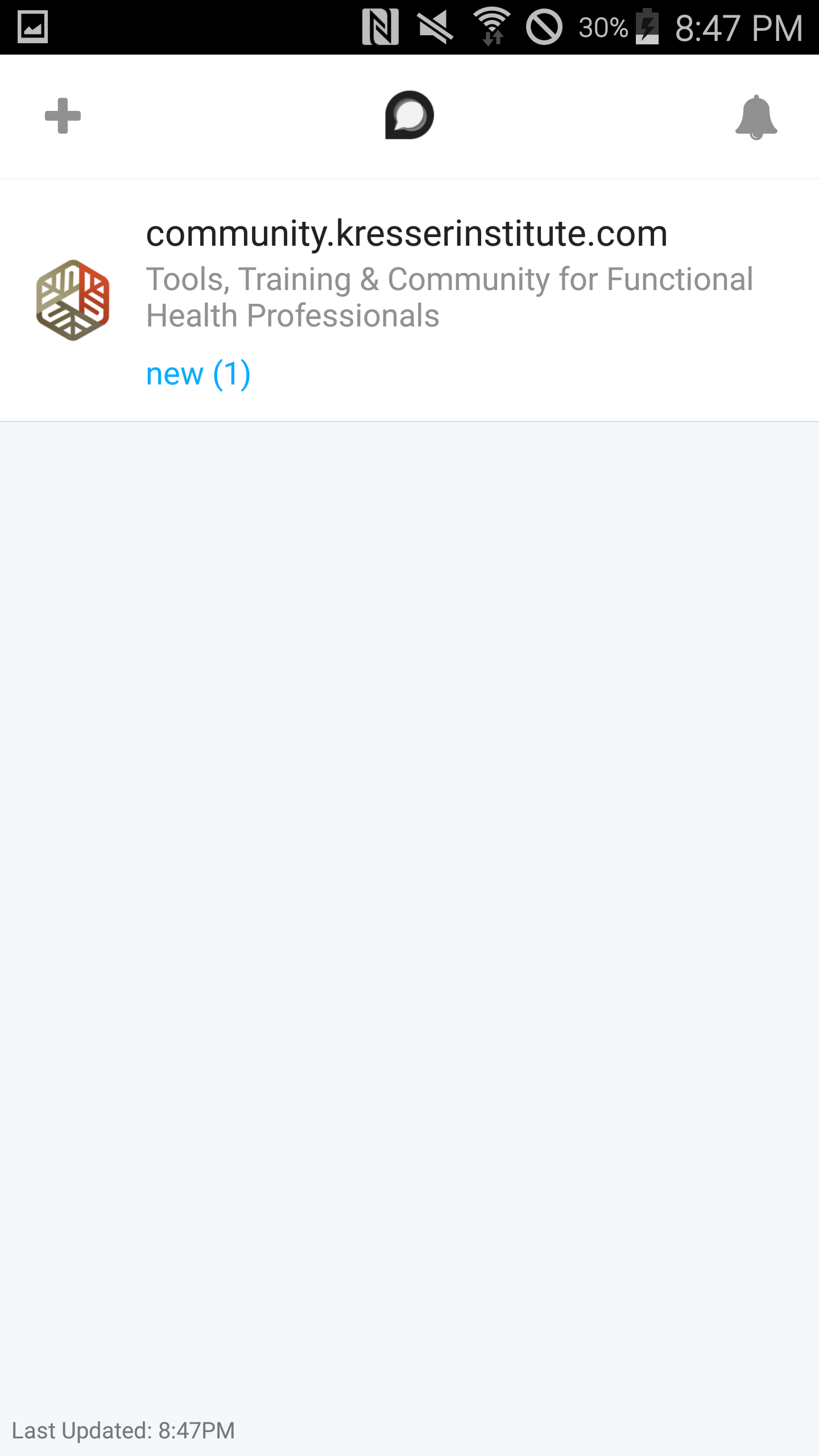 7. Go to Settings > Notifications > Discourse to adjust your notification preferences if needed.